The morning cup of coffee is what a lot of people look forward to when they wake up especially as Health Care Assistants working 12-hour shifts. When you still feel groggy in the morning to give you that boost through the morning a good cup of coffee will sort you out to work in either your hospitals, community sector, nursing homes, or private hospitals.
You are not alone!
In America, 80% of Americans drink coffee every day.
But do you think drinking coffee is bad for you?
The majority of people say that when drinking coffee, their heart feels weird. They may feel things such as your heart racing, heart palpitations, or an increased heart rate. Does this mean Coffee is Bad for you?
Coffee is actually full of health benefits, according to the collection of cardiology, drinking two to three cups of coffee per day is associated with maintaining a healthy heart.
Having two to three cups of coffee a day has a neutral effect, this means that it didn't cause any harm to the health of the heart thus performing to the best of your ability as a healthcare assistant/ Nurse
Cardiovascular improvements were associated with a low risk for:
Developing coronary heart disease
Heart failure
Heart rhythm problems
Dying for any reason
If you are a one-cup-a-day coffee drinker, there's good news for you too, the risk of getting a heart-related death and stroke is lower!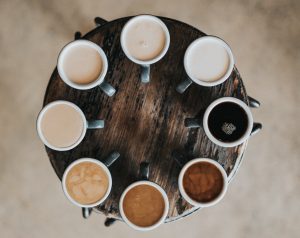 "Coffee beans actually have over 100 biologically active compounds. These substances can help reduce oxidative stress and inflammation, improve insulin sensitivity, boost metabolism, inhibit the guts absorption of fat, and block receptors known to be involved with abnormal heart rhythms"
Negative effects on the heart from coffee for health care assistants:
Caffeine's effect on overall health is one of the biggest concerns when it comes to coffee. The caffeine that is in coffee is high, around 100mg per 8-ounce cup.
Caffeine increases the heart rate and blood pressure, and too much of it can cause things such as anxiety, insomnia, headaches, and stomach irritation. Also, caffeine is very addictive. Whilst being on shift as a Healthcare Assistant/ Nurse, drinking a coffee is the only thing that may keep you going as working through your hard shift or to keep you awake
Roughly, around 400mg is the maximum amount of caffeine that someone should consume in one day, which equals around 4 cups of coffee a day.
On the other hand, a lot of people do not normally consume their coffee black, this is where coffee can go from good to bad! Adding the milk or cream and sugar can significantly increase the calorie, sugar, and fat content. This can cause weight gain, diabetes, and increased blood sugar levels which again can lead to heart disease and other health problems.
When drinking coffee think about the benefits and the problems it can come with, and when adding your sweetener, try something besides sugars and creamers!
Secure Healthcare Solutions has many opportunities for Healthcare Assistants and nurses!
Click the link below: