Statistics reported by the Department of Health and Social Care (DHSC) outline that young people aged 18-34 are most likely to apply to a care job, 64% and over half the people this age are open to changing their jobs to start a career in adult social care. At Secure Healthcare we understand that young individuals do not have any experience at a young age, which is why we have opportunities for individuals to start their careers with no experience.
For a healthcare role you have to be passionate about providing care and at times it can be very challenging, there may be problems that you have to solve at times.
A care job is varied, every day is fairly different and it involves you being on your feet a lot, compared to an office job which is very desk based. A career in care is about making a difference to people's lives and there are opportunities to progress.
For an individual that has no experience, and if you are passionate about providing care, then starting your career as domiciliary carer is the best option.
Domiciliary care is when a carer visits the service user's home to provide care and support in the comfort of their own home. With home care it may be for short periods of time, from one-two hours, several hours or 24-hour care. Providing home care services allows individuals to feel independent to allow them to live a quality life.
For a domiciliary carer, some of the day-to-day responsibilities include:
– Providing personal care such as washing and dressing
– Supporting patients to get in and out of bed
– Assistance with going to the toilet
– Help with preparing with daily meals
– Communicating with service users to provide the patient company
– Assisting with household tasks
– Aid with helping patients get around the house
(A domiciliary care role requires access to a vehicle)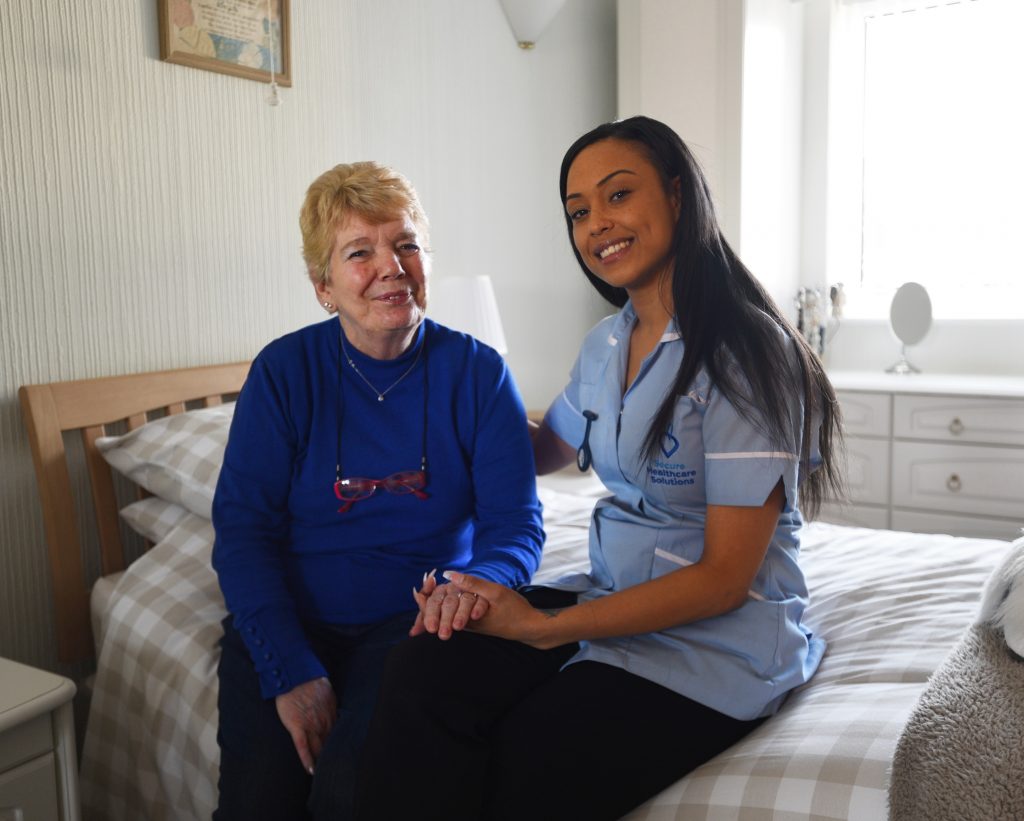 A domiciliary care role is a great way to start your healthcare journey and it can open up an opportunity to become a care manager, alongside the experience, you will require an RMA qualification, NVQ 4, or QCF diploma. Click here to find out more.
If you are young individual that has 6 months care experience, but are seeking new opportunities, then a healthcare assistant could be the role that you are looking for.
When you have gained domiciliary experience and through our internal training and further qualifications, you have the opportunity to become a healthcare assistant, which is when care is generally provided more in care homes. When progressing to healthcare assistant roles, there is opportunities to become a complex carer within a home care setting or within a care home, through our internal training and development opportunities.
As a young individual, if you are seeking to start your journey within health care, then check out our domiciliary roles and HCA roles local to you within the West Midlands and Staffordshire, using our job search tool or contact us on 0121 285 9449 to find out more. Pick up as many shifts as you want and choose shifts around your availability.