It's a common phenomenon that the New Year can signal a want of career change for many – and 2018 is no different.
What causes so many workers to chose to look out for a new role at the start of the year is uncertain, whether it's a case of 'new year – new you' or whether the onset of winter blues causes job dissatisfaction, it's actually the case that for many, January is spent scouting for a new role.
A recent survey has shown that more than half of the UK's workforce will be looking for a new job in 2018, so for certain roles, it is expected that the competition for roles could be fierce. However, it is always the case that many NHS and healthcare workers are in high demand from employers.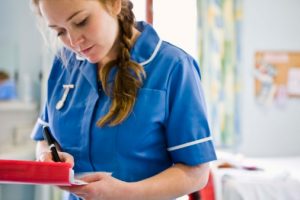 Nursing Jobs in 2018
With uncertainty over Brexit, and a lower than usual take-up of nursing degrees last year, qualified nurses are in high demand, and we have a large number of nursing roles available in the Midlands and surrounding areas. With some great job roles including paediatric nurses, RGN's, Nurse practitioners, and lots more – Secure Healthcare Solutions can assist you into your new nursing role for a great new year.
Here are just some of our current vacancies
Band 5 RGN – North Staffordshire
Healthcare Assistant Jobs in 2018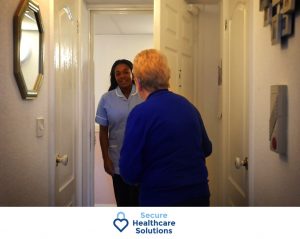 Perhaps you are seeking a new role this year that fits in better with your lifestyle. Many of those seeking a new job for the new year are making a conscious decision to make more time for family or get a role that fits in better with their lifestyle. Secure Healthcare Solutions operates 24 hours a day, 7 days a week, so we are able to offer regular work at a time that suits you. Specify your availability and we can offer shifts that fit in exactly with when and where you want to work. As a leading provider of care, we have a wide range of healthcare assistant roles available – here are just a few.
Agency Healthcare Assistant/Support Worker – Tamworth
Healthcare Assistant-Worcester
Complex Care, Healthcare Assistant/ Support Worker – Stafford 
Whatever your career aspirations for 2018, Secure Healthcare Solutions can help. So get in touch with us today – call 0121 285 9449 or send an email to cv@securehealthcaresolutions.co.u