Individuals that have long term conditions or serious health conditions are more likely to benefit from live-in care. Serious conditions such as ventilation care, cancer care etc, are likely to make individuals feel weak and unable to do daily tasks, which are normally simple to do. Examples include, grocery shopping or getting around the house.
We have always been in favour of providing live-in care in a home care environment, so individuals are close to their loved ones and around a comfortable setting, as opposed to a care home environment.
It is important that our service users are supported and cared for to make everyday life much easier, also to ensure that medication is administered on time, which all contributes to the well being of our patients. Below we will highlight how live-in care can help individuals within a home care setting.
Live-in care services offer:
– Independence, enabling you to live at home around your loved ones and within your own environment.
– Tailored care and support provided to an individual. Closely working with care managers to ensure the best quality care and support is provided in a home environment.
– By having a live-in carer, it is more of an affordable approach, compared to residential care.
– Help with everyday tasks throughout the day, such as support with cleaning the house, using the bathroom, preparing food and to assist with movement around the house.
– No restrictions to eat and drink when you want and being around loved ones.
– Companionship, feel free to open up to our healthcare team about any problems that you are encountering.
– Care provided in a home care setting, allows individuals to stay closed to their pets for companionship and also you are not limited to spend time outdoors.
Mental health boost
Having somebody that you can talk to and be around can be a great way to reduce mental health matters.
Loneliness with elderly people is very common, particularly as the younger generation have busy lifestyles and childcare commitments.
A live-in care worker could be a great avenue to ensure companionship and to support with jobs around the house, so our service users can spend quality time with their loved ones, as much as possible.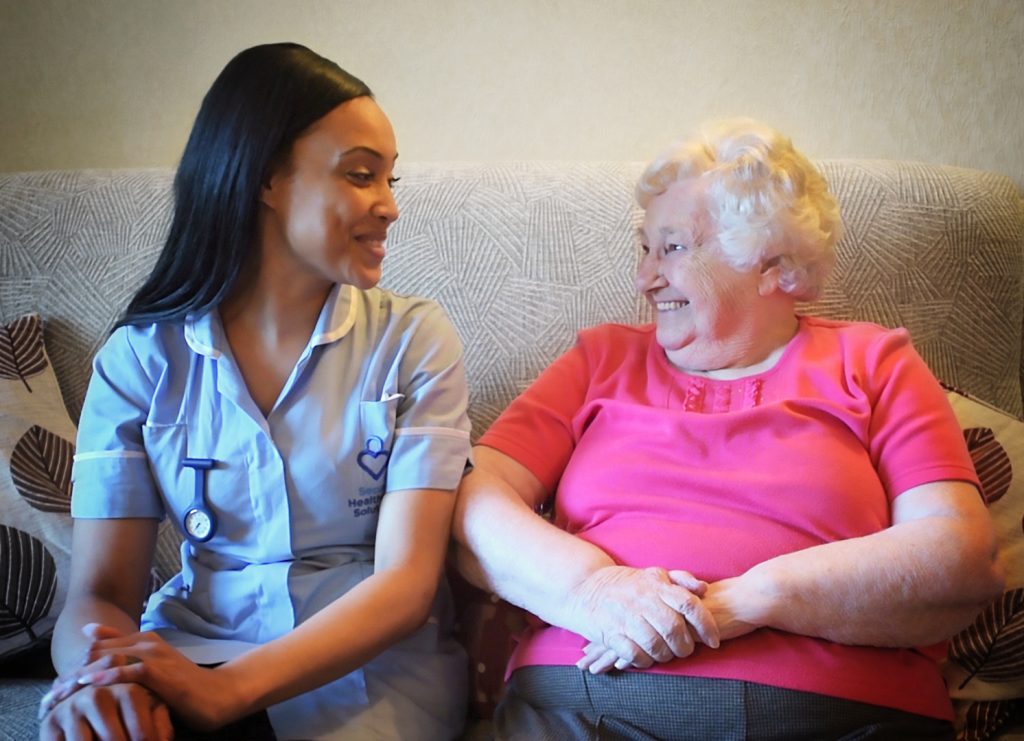 Personal care support
Personal care assistance, such as assisting with using the bathroom, support with cleaning the house, preparing food and movement around the house. Here at Secure Healthcare, we ensure our service users live a quality life and provide the best quality care and support.
Health routine
Personal home care allows better health treatment, more time is spent with individual service users to ensure the best care and support is provided.
Within a home care setting, you can also eat a healthy balanced diet and you are not restricted to eating a set diet, which is more common in a residential home.
Social events
Care provided within a home care setting allows social activities to boost individual moods. Whether this is meeting with friends, family members or going to events, then home care is an appropriate setting, as this is limited within residential homes.
If yourself or somebody that you know are seeking live-in care, then find out more about our services by clicking here or contact our home care team on 0121 285 9449.