For a loved one it can be difficult to decide whether to put your loved ones in care, however sometimes you have to make a difficult decision, as they are unable to look after themselves.
With family members having busy lifestyles, it can be difficult to provide the best care and support to your loved ones. The decision of deciding the right care can be stressful and overwhelming, and thinking about somebody else looking after your loved ones. There is a lot of options and personalised care that you can take out, and there is an option of live-in care and various residential homes.
As part of the decision-making process, friends and family assess the best care options and work closely with our case managers to choose the most appropriate care options. With the decision-making process, we are here to support you all the way to make the most appropriate choice.
Residential care and live-in care both provide great support and care for those that require it. Both options provide round-the-clock care to ensure your loved ones get the care and support they need across all settings.
There is no wrong choice. Whether you want your loved ones to receive care and support within a residential home or personal home care, depending on your personal commitments. We are here to support you and your loved ones to ensure the best care and support is provided.
What a residential home offers?
By choosing a residential care home, your loved one is entitled to receive long term, round the clock care. Living in a secure and monitored residential care home, ensures your loved ones are in a safe environment at all times.
Benefits of residential care
Living in a residential care home ensures that you receive a well-balanced nutritious diet, structured daily routines, be part of house keeping services and have opportunities to socialise with other residents and visitors are some of the main benefits of residential care.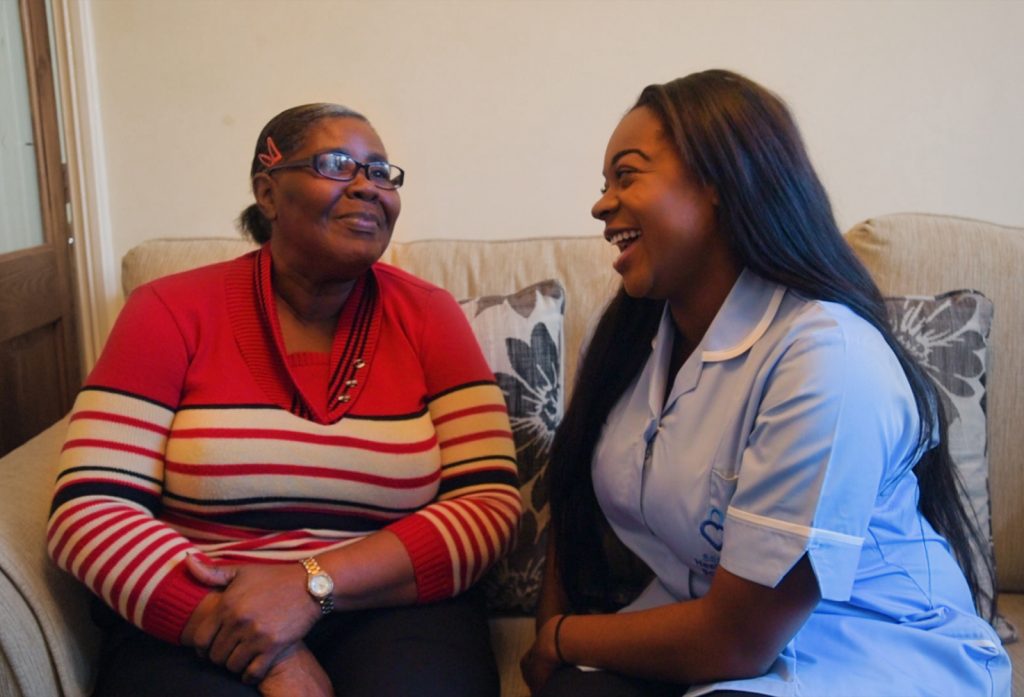 Possible disadvantages of residential care homes
It can be difficult for individuals to adapt within a residential home setting, as your loved ones requiring care are likely to be use to familiar surroundings and around loved ones most of the time, which is not limited at care at home. Within a residential home, pets are not allowed and can be an important part of ensuring companionship.
Advantages of Live-in care
One of the major advantages of live-in care and home care is that care and support provided to the service users is tailored to ensure the best care and support has been provided. When care is provided in a home care setting, healthcare staff are able to develop healthier relationships. There are no restrictions to spend time with your loved ones, be outdoors and you can be around your pets which is great for companionship.
Although there are many benefits of live-in care, the only drawback of home care is that the home may need to be fitted with specialist equipment and you would need a spacious room to facilitate this.
If you are seeking care for your loved ones in a residential or home care setting, then feel free to contact us on 0121 285 9449 and find out more about our services by clicking here