Nurses in the UK are at risk of losing their jobs for not having the vaccine unless they are medically exempt. Nurse Jobs are at risk and will affect the NHS and other private hospitality sectors will have a staff shortage. These are our frontline workers that risk their lives every day to provide a service of care.
People who should not receive the vaccine:
Pregnant Women
Children Under 16 (Moderna)
Children under 18 (AstraZeneca/Oxford vaccine and Pfizer/BioNTech Vaccine)
History of an allergic reaction (anaphylaxis) to ingredients in the vaccine, if you are unsure about this, before being vaccinated please ask a member of staff
Following the guidelines of Public Health England, all Nurses are required to have their vaccination by April 1st, 2022.
Nurses working in a care home or a home setting sector will require to show proof of the Covid-19 vaccine to employers to be able to enter the care home or service user's house. The government has made it mandatory for Carers and Nurses to take both doses of the vaccine if they would want to proceed with their career in the Healthcare Sector.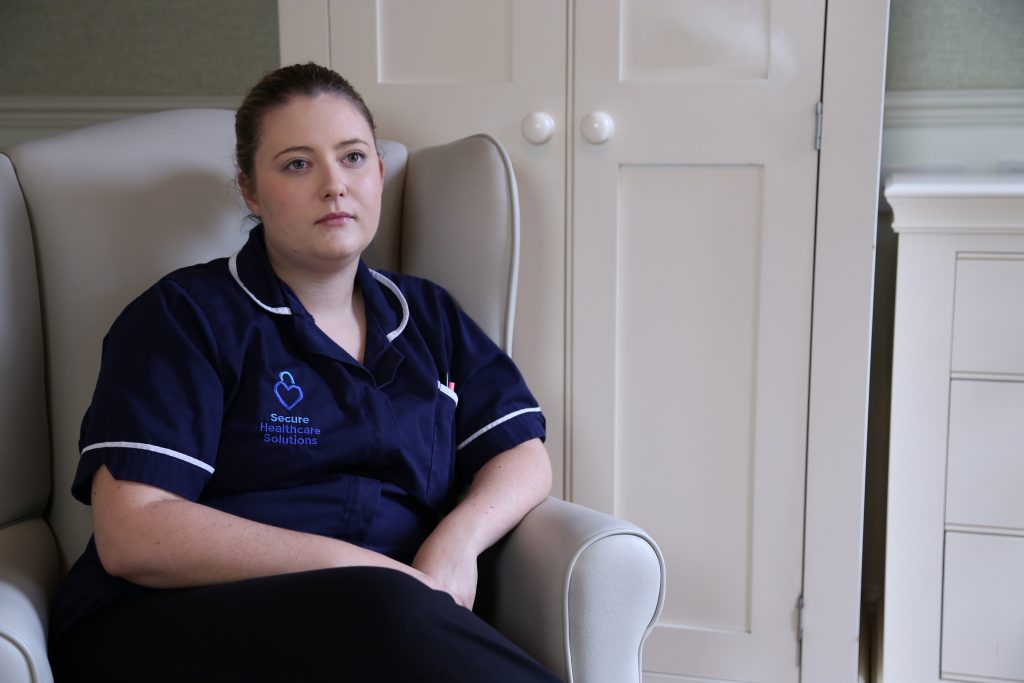 According to Communitycare.co.uk, there will be a loss of 38,000 workers at an approximate recruitment cost to providers of £94m. Surveys from over 100 members in November 2021 found out that 23% have anticipated losing a quarter or more of their workforce and many more to lose in the future.
The Care Quality Commission have said that the high rising of the vaccines and falling numbers or the jobs that are filled shows that employers were finding it extremely difficult to find the right people to fill roles for vulnerable service users who need the support to go on with their day-to-day activities
Approximately 27 million people have received both doses of the vaccine to provide the maximum protection for themselves. Secure Healthcare Solutions highly recommends individuals in the healthcare sector especially those who are Nurses to be vaccinated to help protect against the threat of the new variant.
Click the link below to find Walk-in Vaccination Centres near you:
Find a walk-in coronavirus covid-19 vaccination site
What Secure Healthcare Solutions has to offer:
Here at Secure Healthcare Solutions, we have vacancies for Nurses jobs across the West Midlands and East Midlands area, in Birmingham, Wolverhampton, Walsall, Tipton, Dudley, Stoke on Trent, Staffordshire, and Shropshire Area.
Nurse Jobs are available in Wolverhampton, Stoke, Shrewsbury, Birmingham, and many more. If you are interested or know anyone who is interested, please follow our website
or call 0121 285 94499 to talk to one of our recruitment consultants for a thorough breakdown of what we have available, our consultants will be able to guide you in the right direction.