If you have always been a caring and considerate person, then you might have thought about becoming a nurse. A nurse is currently the UK's most employable type of degree. 94% of students get a job within six months of their course finishing. Becoming a nurse is hard work, but is also one of the most rewarding careers that you could ever do. You can go home every day knowing that you have made a profound difference in someone's life, simply by doing your job and being you. If you are interested in a nursing job and wondering "how do I get into nursing?" There are a few things you need to think about.
Consider the field of nursing you want to go into
There are many different branches within the nursing career field. These include adult nursing, children's nursing, mental health nursing and learning disability nursing. You could choose to specialize in one or do a degree that allows you to study in two of them. Do your research before you decide which you want to do. While they are all nursing jobs, they are all very different in what they entail.
The route you will take to become a nurse
Once you have decided to become a nurse, you will need to consider how you will do this. You will also need to think of how you can fit it around your everyday life. There are a few ways that you can become a nurse:
– Studying at university –
This is probably the most common and well-known route to become a nurse. Each university in the UK has its own criteria for entry. You will need to do your research and find which one is best for you. It's like you will need at least two or three A-levels as well as supporting GCSE's. You can also find some online degrees if you cannot go out to university. This might be the case for example, you have children at home that you need to look after.
– By doing a nursing degree apprenticeship –
Nursing degree apprenticeships are a bit of a newer offering and more and more NHS organizations are offering this now. You will still need to study in order to become a nurse. The difference is you will be at university part-time and do various placements. In order to begin a nursing apprenticeship, you will typically need a level 3 qualification. Your apprenticeship should take about four years.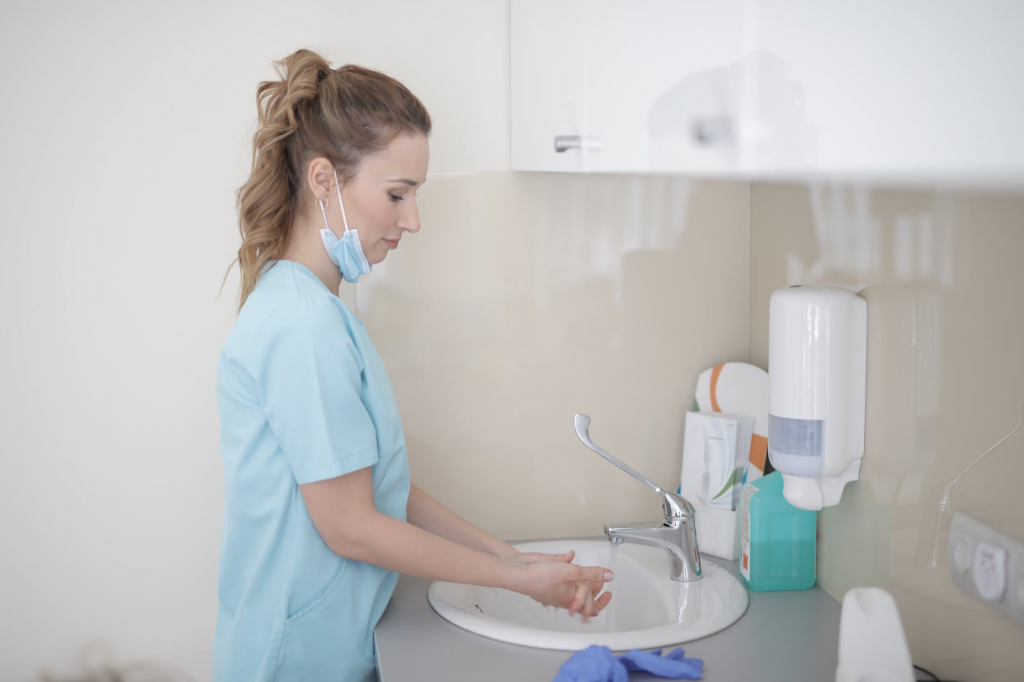 – By becoming a nursing associate –
A nursing associate is a great one if you want to head straight into work. While not the same as being a registered nurse, you can do further training to top-up your training and climb the ranks. In this role, you will work alongside fully qualified nurses and nursing care support workers. You will learn on the job and undertaking training. You will have a range of opportunities in a diverse range of settings. These are great to broaden your experience and teach you on the job.
Think about if a nursing job is for you
There are many attributes that make up a great nurse and it can help if you have these qualities. The first of these is adaptability. Each day working as a nurse can be completely different. You will need to be prepared to adapt and switch up what you are doing at a moment's notice. You will need to be ready to work under pressure and expect the unexpected each and every day.
Another attribute you will also need is to have patience. You may have a difficult patient that doesn't want to eat or take medication, or their family may try to intervene. It is important that you take deep breaths and try to keep calm and patient at all times. This will make it easier for everyone involved.
You will need to be prepared to commit. Nursing isn't a job you can put in minimal effort and put down at the end of the day. It is a commitment to caring for your patients and going above and beyond on a daily basis. You may get home and find that you are impacted by the day's events and sometimes have to work overtime.
Another quality you will need to have is empathy. Being a nurse is a full-on and emotional job and you will be dealing with people suffering the worst challenges of their lives. Try to empathize with how they might be feeling and how you can make this better.
These are just some of the top tips to get into a nursing job. A nursing career is a very rewarding one, but one that you will dedicate your life to. Think about the above and decide carefully if it is for you. If you have enjoyed our article on "how do I get into nursing" why not get in touch? You can see the nursing jobs we have available on our site. Find out more about our nursing jobs and vacancies here.