Exercise
Although it is winter exercise can be difficult and with gyms being shut it can become more difficult for individuals to be motivated to exercise. Getting outdoors is a great way to boost your mood. It is essential to keep active to improve your mental health and stimulate your brain. Lack of exercise can result in increasing the risk of anxiety and depression.
Even short periods of exercise such as a 10-minute run, walk, bike ride or gardening can help stimulate your brain. Those that are missing the gym can exercise in the garden using dumbbells and resistance bands which you can purchase off eBay.
Exercise is critical to clear your mind and negative thoughts to boost your mood.
The NHS recommends various home workouts which you can do at home or you can discover some using Youtube.
Set a new target
Due to limited interaction with friends and family because of COVID-19 restrictions setting a new goal or target can be important to help clear your mind. It could be gaining a qualification online, learning a new language, learning new recipes, or losing weight.
It is important to do something out of your comfort zone to keep you focused and motivated to achieve a target/goal.
There is so many beginner and advanced free courses that you find online using through the Open University or using reed.co.uk.
Volunteer opportunities
Volunteering provides many benefits to both mental and physical health. Keeping active can reduce anxiety and stress and you can increase your self-confidence by volunteering. You will get the satisfaction of helping and supporting those in need and it will boost your mood.
There are many opportunities to volunteer to support COVID-19, whether it is business support, working at the test centers or administering vaccines. Visit the NHS website and register your interest in your area if you are interested.
Reach out
During the lockdown, it is difficult to communicate with friends, family, and colleagues, however advanced technology such as video calls is the next best option to help us get through these difficult times and ensure a positive mood. Whether you need someone to talk to or you can support someone, checking someone's well-being is important to ensure people are feeling good and supporting them during difficult times.
There is a modern technology that you can use over the phone such as Facetime, WhatsApp, Microsoft teams to regularly communicate with your loved ones. Using Apple and Google play store you can download many group team quizzes and have fun as a group.
Daily Routine
Having a daily routine can be very important to keep you occupied, so your brain is active. Having a to do list for each day can be very important, even if is basic such as food plans, shopping times, shower times etc. It is also important to spend time away from electronic devices and allow time to relax, whether that is listening to some music, going for walk, run and doing some exercise.
Healthy Eating
During these difficult times individuals can be distracted to eat junk food, however, it is important to eat healthily and exercise, particularly with Gyms being closed to ensure you are fit and healthy.
There are many foods that you can eat to ensure you have a healthy balanced diet, below is some to consider:
Fruits and vegetables: Oranges (high in vitamin C), Apples (high in fiber), Bananas (high in Vitamin C, B6, and potassium), Broccoli (high in vitamin C), Carrots (high in Vitamin A), Spinach (High in Vitamin A).
Protein: Chicken Breast, Salmon, Tuna, Turkey, Beans, Lentils, Eggs, Tofu, Quinoa, Pumpkin Seeds
Snacks: Hummus and Vegetables, Mixed nuts, Greek yogurt with berries, fruit smoothies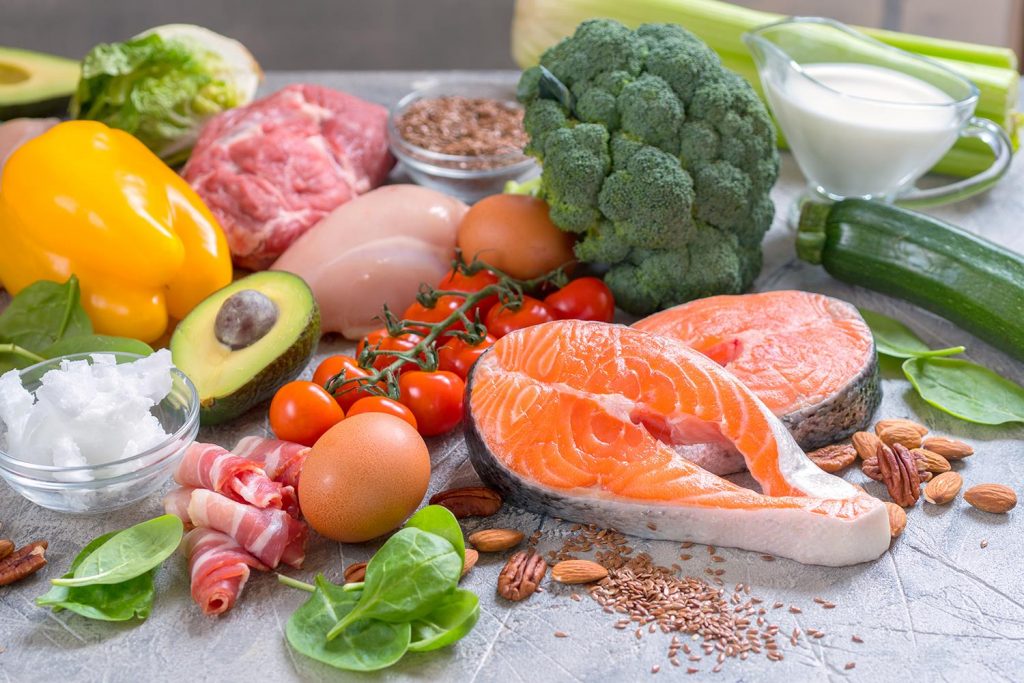 Secure healthcare solutions provide 24-hour care and ensure quality care in the West Midlands. During the lockdown, our healthcare staff interacts with those in care to ensure they remain positive during the lockdown, based on what individuals are comfortable doing.