In this modern day, there is always a demand to work within the healthcare sector. With the Covid 19 pandemic and ageing population, there has been an increased need for healthcare workers.
The NHS and healthcare companies are the largest employers in the company, with over 1 million people just working in the NHS, and this forecasted to rise over the years. The government is committed to increase the Nursing workforce by 50,000 by 2024/25. With an increased demand for Nurses, there is a lot of nurse jobs in the West Midlands.
Within the healthcare sector there is over 350 different career opportunities, one of these is paediatric nursing, known as a children's nurse.
There has never been a better time to start your career in this amazing profession. It is a role that requires you to work hard and it can be stressful, but it is an excellent career option for you to progress your career and it is a role with great benefits.
What is Paediatric Nurse?
Paediatric nurses, known as children's nurses, work with babies, children, through to young adults under the age of 18. These Nurses work closely with the children's families to ensure the best care and support is provided. Nurses also work with doctors, healthcare assistants, psychologists and social workers to ensure the best care and support is provided.
Some of the typical duties could include:
– Assess patient's conditions, carry out examinations and develop treatment plans
– Monitor and observe patients and record important information
– Administer patient's medications and provide treatments
– Perform various clinical procedures, ensuring setting up lifesaving medical/monitoring equipment, dressing wounds and giving injections.
– Supporting parents and staff to deal with sick children and having input in care plans after discharge.
With a Paediatric nurse role, there is a lot of opportunities to specialise, as there is a lot of subspecialities within paediatric' s. Paediatric nurses support parents and staff to deal with sick children in care. With this role Nurses spend a lot of time working with children to develop a close relationship and ensure the best care and support is provided to patients and their families.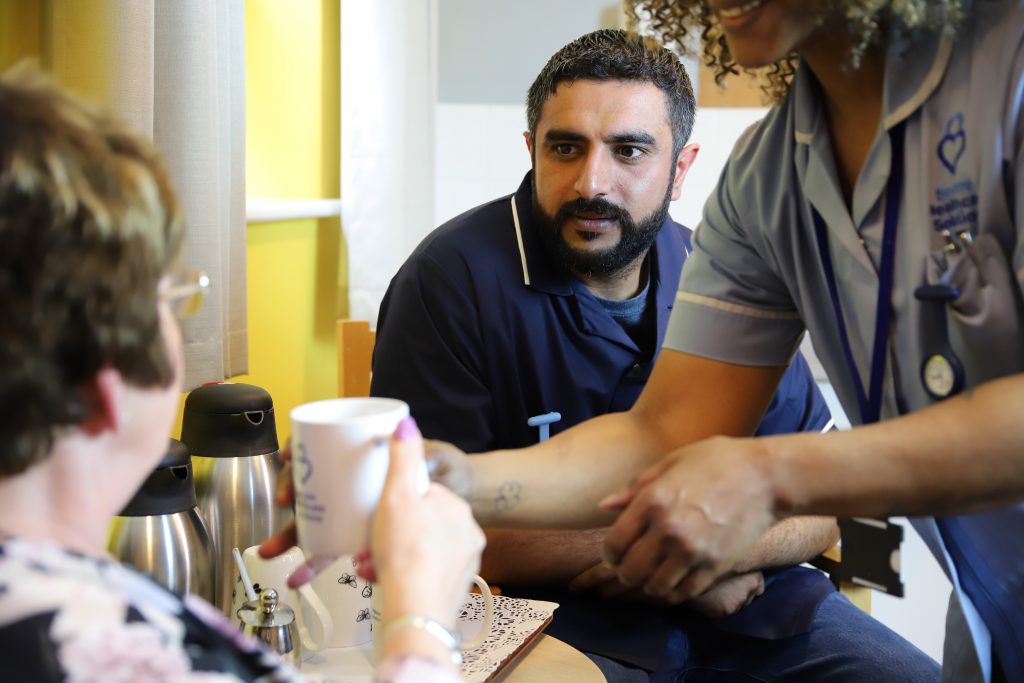 Training and qualifications required for Paediatric roles
The main way to get into children's Nursing is through a Nursing degree, at certain universities, you can also study for a children's nurse degree to specialise in this area. After you have qualified you must be registered with the NMC, which requires you to practice 450 hours of Nurse experience before you start a role.
To find out more about the requirements for a Paediatric role, click here
What are some of the main attributes required to become an excellent paediatric Nurse?
– Some of the main qualities of a Nurse include, being caring, compassionate and sensitive when dealing with patients and families.
– Excellent communication skills, listening to young patients and family members to ensure the best care and support is provided. This skill is very important to have within this role.
– If working within a hospital setting, you have to be flexible to deal with a range of patients at one time, this can sometimes be quite stressful and tiring, as it requires you to be on your feet and a lot of moving.
– Working as a Nurse requires you to stay calm when working under intense pressure.
– With a Nurse role with high intensity, endurance and stamina is required, as it is a very fast paced role.
We are a nursing agency in Wolverhampton and we have nurse vacancies in Wolverhampton, Birmingham and NHS nurse jobs across the West Midlands, if you think a paediatric nurse is the role for you, then check out latest jobs using our job search tool. We have a team of Specialist Nurses and we are continuously looking to grow our team by working with you.