Being a nurse NHS is one of the most rewarding jobs out there. Yes, days can be stressful and you'll need a break to rewind and refresh but you'll never find a nurse who says they regret working in the medical profession. On a daily basis, you will be making a difference in many lives; you'll be the one nursing your patients back to health or helping them get through the illness that they are suffering from. You'll have the opportunity to hear many fascinating stories from your patients and work as part of a team. If you are looking for a position as a nurse NHS, or perhaps you want to expand past NHS support worker jobs, why not consider nurse jobs NHS? Below are five reasons why a nursing job is so rewarding.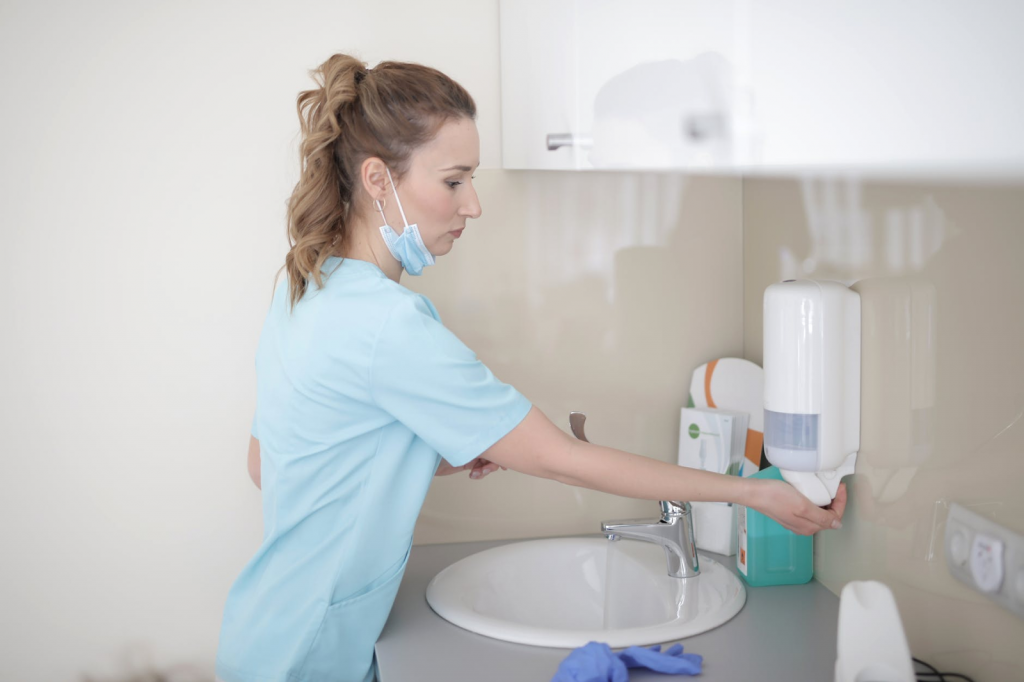 A Job That Makes A Difference 
As a nurse, you are literally saving lives. You are in a position where you don't just give medicine, you look after patients, care for them and help them through times which can be troubling and traumatic without your help. On a daily basis, you will be making a difference to the lives of all that you see and speak to. A lot of nurses will tell you how there is nothing more rewarding than leaving your shift knowing that you have helped multiple people that day. 
Well Respected Job 
Being a nurse is a massive accomplishment and one that many could only dream of doing. Nurses are not only extremely knowledgeable and talented but also compassionate and full of empathy. They are there because they care about their patients' well-being and make a difference every day of their lives. Being able to make such a difference is rewarding in so many ways. Life is such a precious thing and knowing that you helped save that person's life, there is nothing more respectable than that. 
Hearing Patients Stories 
Part of doing a nursing job is being patient and listening to what your patients have to say. Every patient you look after comes from a different walk of life and it can be fascinating to hear their stories while caring for them. Being able to listen and hear about their life experiences is a special reward that not many people get to experience. You'll hear things that will completely change your perspective on life and will make a difference to who you are and will appreciate all the little things. 
Working As Part Of A Team 
Each day as a nurse NHS you work with a team of different personnel, whether that be other nurses, doctors, care managers or social workers. You are never alone, you've always got someone there for you to support and them to support you. You'll be working as a team and be impacting many lives in positive ways. When things get stressful, it's always nice to know you have others going through what you are and can talk to each other. You can always ask questions, and come up with new ideas with each other, all with a common goal of helping others. 
Job Security 
Nurses will always be needed, no matter what month or year. They do an extremely valuable job and save lives. As the human population grows older and more people are born, more nurses will be needed year in year out. As far as job security goes, nursing is one of those jobs that is extremely sought after and won't be stopped. As a nurse, days can and will be stressful however the security of your job is one thing that you will never think about. It's not like a sales job where if targets aren't met they will replace you. It will always feel rewarding knowing that patients value you on a day to day basis. 
Are you looking to train and become a nurse? Are you currently a nurse and can share your reasons why nursing is so rewarding to you? If you have any questions please let us know in the comment box below, we would love to hear from you. 
Nurse jobs NHS
If you are in charge of Private hospital staffing and are looking to fill nurse jobs NHS, NHS Nursing Jobs Birmingham, NHS support worker jobs, or NHS healthcare assistant jobs in Birmingham and beyond, please get in touch with us today.