The Covid pandemic has brought a tumultuous twelve months, turning most things that we knew or took for granted and turning them on their heads. It has been a year unlike anything we have ever experienced before and even once we go back to "normal" it is likely that our values, expectations, and priorities in life will have changed for good.
There is no parallel in our living history of something even on a percentage of the scale of what we are dealing with and it has taken its toll on many. No matter if your career is working from home or in a caring profession such as in 24-hour care, overnight care, emergency care, home care, or in nurse jobs, you will have been impacted. Here are some ways that the Covid pandemic has changed our values.
We are going to be dependant on technology for a long time
Prior to the Coronavirus pandemic, Zoom calls were few and far between, with business people traveling all around the world to meet with potential clients or prospects. This has all changed and we now conduct the majority of our major business meetings and conferences from our home, only traveling when strictly necessary.
School children are being taught online lessons and toddlers are being immersed in nursery sessions such as sing-songs and storytimes online. The lines between work and home have never been so blurred and it is important for people to still limit the time spent on screens – for all of the family involved.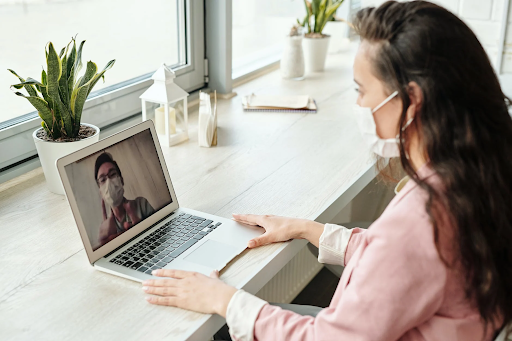 It made us re-evaluate our relations and families
Before the pandemic, we were all guilty of taking advantage of the fact that we could go and see our family members whenever we felt like it. We would leave it longer without speaking to them and then pop in for a cup of tea or coffee when we were free. Now we have realized just how much we miss those that are near to us and have adapted how we speak to our friends and families. Regular zoom calls, quizzes, and online games have had us speaking and interacting in new ways. Not being able to go to hospital appointments or see our loved ones if they are ill has been a difficult thing for all of us. 
It has changed our views on work and our careers
Being in a lockdown has given us all a chance to really evaluate our life and career choices. While before we might have been happy stuck in a career that we don't really like, it has given many of us the time to think of what we actually want to be doing. With so much time being spent at home, we have had the opportunity to research new jobs, enroll in online training courses, and apply for new positions. If you have always wanted a job in the care sector, there has never been a better time to do so. You can find out about our career vacancies in domiciliary care, home care, and nurse jobs here.
It has put a spotlight on our health workers
Never has there been so much appreciation for our health workers as right now. This pandemic has been an intense time for those involved in all professions. Whether they work in 24-hour care, overnight care, emergency care, or ventilator care, they have all never been so needed. Carers heading into patients' homes have had to deal with those that are suffering from both illnesses and loneliness from being apart from their families and loved ones, heading into something they have never dealt with before. The publics' support for those key workers is something that is sure to stay for a long time and many people value just how excellent the care system in the UK is compared to other countries around the world. 
If you are looking to make a real difference or the pandemic has had you re-evaluating your choices and you would like to find a new career or job, we would love to hear from you. We have many positions in 24-hour care, overnight care, emergency care, home care, nurse jobs, and more. Find out our available positions here.