In the UK, as the age of the population increases, the population continues to rise by almost 10 million people in the UK over the next 25 years. With an ageing population, there is a continuous need for healthcare professionals. There are over 15.5 million people aged 60 and over, equivalent to 23% of the UK population. In the UK, the number of "older" old people continues to rise, there are over 3.2 million people aged 80 or over and this is forecasted to double by 2041. If you are passionate about providing care and support, then working in fast paced healthcare role, can be the most satisfying experience and there are great opportunities to progress.
With a care role, there are many challenges that occur and you are working with patients with various healthcare conditions, there will never be a boring day.
Making a difference to people's lives
With a healthcare role, it is a great way to get to know your community and helping someone in need. If you are a passionate individual, who is helpful, kind and caring and want the opportunity to help those in your own community, then a role in care could be role just for you.
Flexible shifts
You will always be in demand for a healthcare role. Roles are flexible, which means you can pick shifts right for you. Whether you are seeking a full-time position, part time, or extra shifts, there is always shifts available. This is great for a good work life balance and you are in a position to drive your career.
No days are the same
When working within care, there is a variety of environments and individuals that you will work with, whether care is provided within a care home or home care setting. The experience gained over the years will give you transferable skills and knowledge to lead to better opportunities to progress your career.
Great opportunities to progress
Here at Secure Healthcare Solutions, there is a variety of different roles which you could pursue, we have domiciliary care roles in the UK, which require no experience and it only requires a driving licence. With us, there is opportunities to gain qualifications and undertake training to develop your skills to apply in the workplace and to progress your career. For HCA, support worker, complex carer and Registered Nurse roles, 6 months experience is required. We are here to support you every step of the way.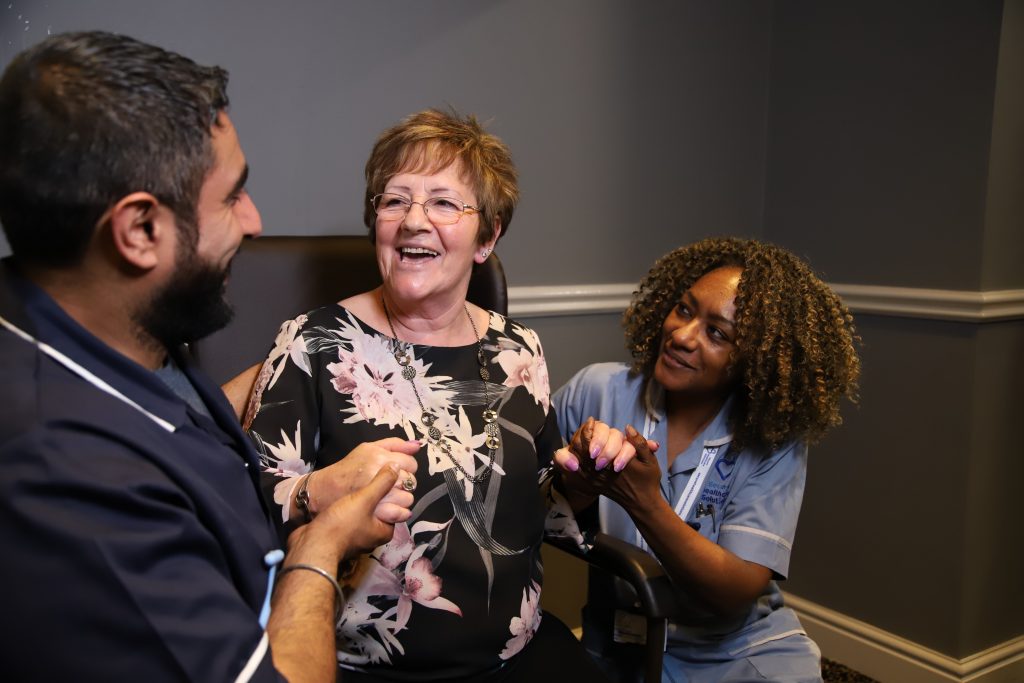 Roles local to near where you live
As there is a high demand for care jobs, you can secure a role local to where you live. This reduces commute time to a workplace. This prevents you commuting every day and keeps your travels expenses very low.
Meet new people in the community and also healthcare professionals
A care job allows you to meet new people in your community, close to where you live, you are meeting multiple service users and also work collaboratively with a large team of carers and healthcare professionals to network and develop your knowledge and experience to support in progressing your career.
If you are seeking to secure a role within health care industry, then check out our domiciliary roles, HCA, Complex Carers and Nurse roles local to you within the West Midlands and Staffordshire, using our job search tool or contact us on 0121 285 9449 to find out more. Pick up as many shifts as you want and choose shifts around your availability.