We understand that there are individuals that have no healthcare experience and are highly passionate about providing care, and also healthcare workers that may have experience of working in care homes or nursing homes that may want a new challenge to work as a home care carer. Working with service users in the comfort of their own home allows you to develop a healthier relationship to provide the best quality care and support. Providing personal care with service users regularly in their home allows you become close with individuals and build trust, which is important to prevent loneliness. Starting your journey as a home carer, requires no experience and full training is provided.
By working in a home care environment, it is a chance to make a difference to lives of people within your community, by providing the best quality support and care. Home care provides you an opportunity to make a difference to improve the routine of peoples lives who need your care and support.
Working in care homes allows you to use transferable skills and apply them effectively within a home care environment to progress your career in the healthcare industry. Providing Healthcare at home is a great opportunity to adapt your skills and allow you to progress your career within care. Through developing healthy relationships with service users, one of the most important skills it develops is, interpersonal skills which is one the most important skills when providing care and support.
Secure Healthcare provides flexible opportunities when working within a home care environment, this gives you the opportunity to do other things around your personal commitments. Within a home care environment service users there will be individuals that require basic care and other individuals may be need more complex care. You may be required to spend a few hours with service users or spend time for longer periods of time.
Duties within a home care environment include:
– Assisting with washing and dressing
– Support with getting patients in and out of bed
– Help with going to the toilet
– Preparing daily meals
– Talking to the patient and providing the individual company
– Support with household tasks
– Helping patients get around the house
– Administering basic medicines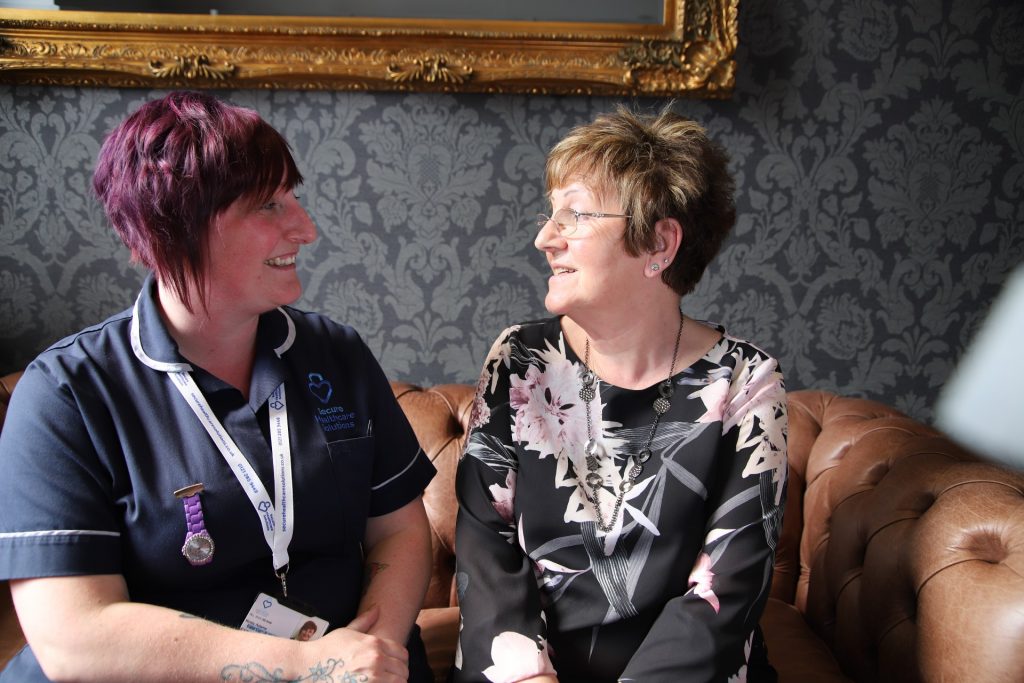 A domiciliary care role is great way to start your healthcare journey, for this role no healthcare experience is required and full training is provided. It can open up an opportunity to become a care manager, alongside the experience you will need the RMA qualification, NVQ 4, or QCF diploma. To find out more about how to become a care manager click here.
If you looking to start your journey within the healthcare sector with a healthcare agency in the West Midlands, then look no further, as we have care jobs available, if a domiciliary care worker role is of interest to you then apply by clicking here. We have flexible part time and full-time domiciliary roles across Wolverhampton, Cannock and Walsall, offering rewarding salaries and pick up as many shifts as you require around your availability.
Or contact us on 01902 303017 to find out more and secure a role with us today.