As people's lives change, support could be needed in order to assist them to live as close to an independent life as possible. This could be at any stage of life, due to a disability, old age, or mental health problems. As a domiciliary care worker, you are there to make a difference in their lives, supporting clients to maintain their quality of life. Here at Secure Healthcare Solutions, we have a range of domiciliary care jobs for you. Whether you are looking to join the career and it is something you have wanted to do for a while, or you just want to find a bit more about what is a domiciliary care worker entails, we have put together the following blog post to make it a bit clearer.
What Is a Domiciliary Care Worker?
As a domiciliary care worker, you will be looking after people's loved ones in the facility of their own home. You will be there to support them with day to day tasks that they are struggling to complete, due to age or a particular illness. As a domiciliary care worker, you can choose to work nights or days, helping your patients feel independent and able to live a quality life. You should be patient and empathetic to the challenging situations that your client may have. When looking for domiciliary care jobs, ensure you check where it is based and if you will be working days or nights or if there is a choice.
What would day to day duties typically be?
As a domiciliary care worker, your roles will vary depending on the situation of your patients. You are there to help the patient feel at home and will support them with living independently. You'll be tested on a daily basis and no two days will be the same. It's important that you use your initiative and are approachable and patient as your client will be asking you to support them with a variety of tasks, these can include:
Supporting them when seeing doctors or nurses

Helping to get them around the house 

Supporting them with household tasks 

Preparing their daily meals 

Supporting with their personal care 

Helping them get ready in the evening and to bed

Being there to talk to and give them company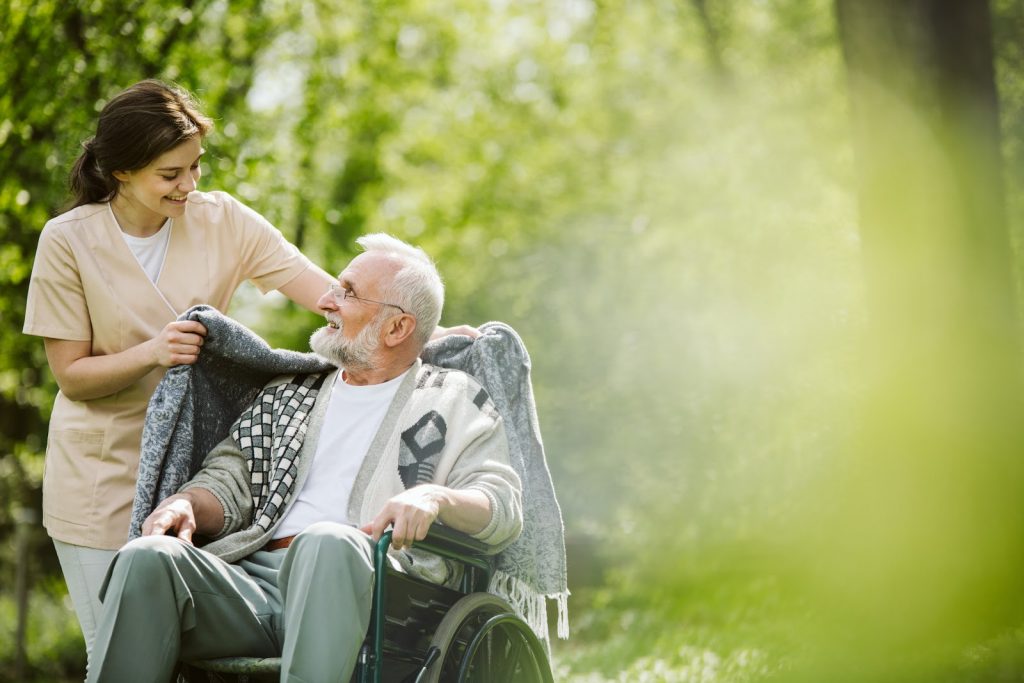 How to get started as a domiciliary care worker?
If you want to become a domiciliary care worker but don't have any experience, don't let this stop you. To work in this field, you don't need to have any previous experience, as long as you have worked in positions that require you to have a similar skillset and certain qualities, you will be considered. Key qualities of domiciliary care duties include punctuality, good communication skills, ability to work under pressure, and always maintaining a high standard of care, hygiene, and organization. If you are considered for the domiciliary care job, introductory training is always provided to help you feel confident in your ability.
What career progression is there for a Domiciliary Care Worker?
There are a variety of positions you can move to once you have been a domiciliary care worker. If you want to study whilst on the job, you can train to be a domiciliary care manager. In this position, you will be in charge of other domiciliary care workers, similar to how your manager will be to you. Alternatively, you could work towards being a care home manager however with this you may need some extra qualifications on top of your domiciliary care management ones.
Where can I find care jobs and health jobs to become a domiciliary?
As a specialist company, we at Secure Healthcare Solutions have a whole array of domiciliary care jobs available within the healthcare profession. If you are looking to become a domiciliary care worker, please get in touch and we will help find you a suitable role, matching your requirements. Find out more about Secure Healthcare Solutions and our available domiciliary care jobs on our website today.