Spinal Cord Injury Care In A Home Care Setting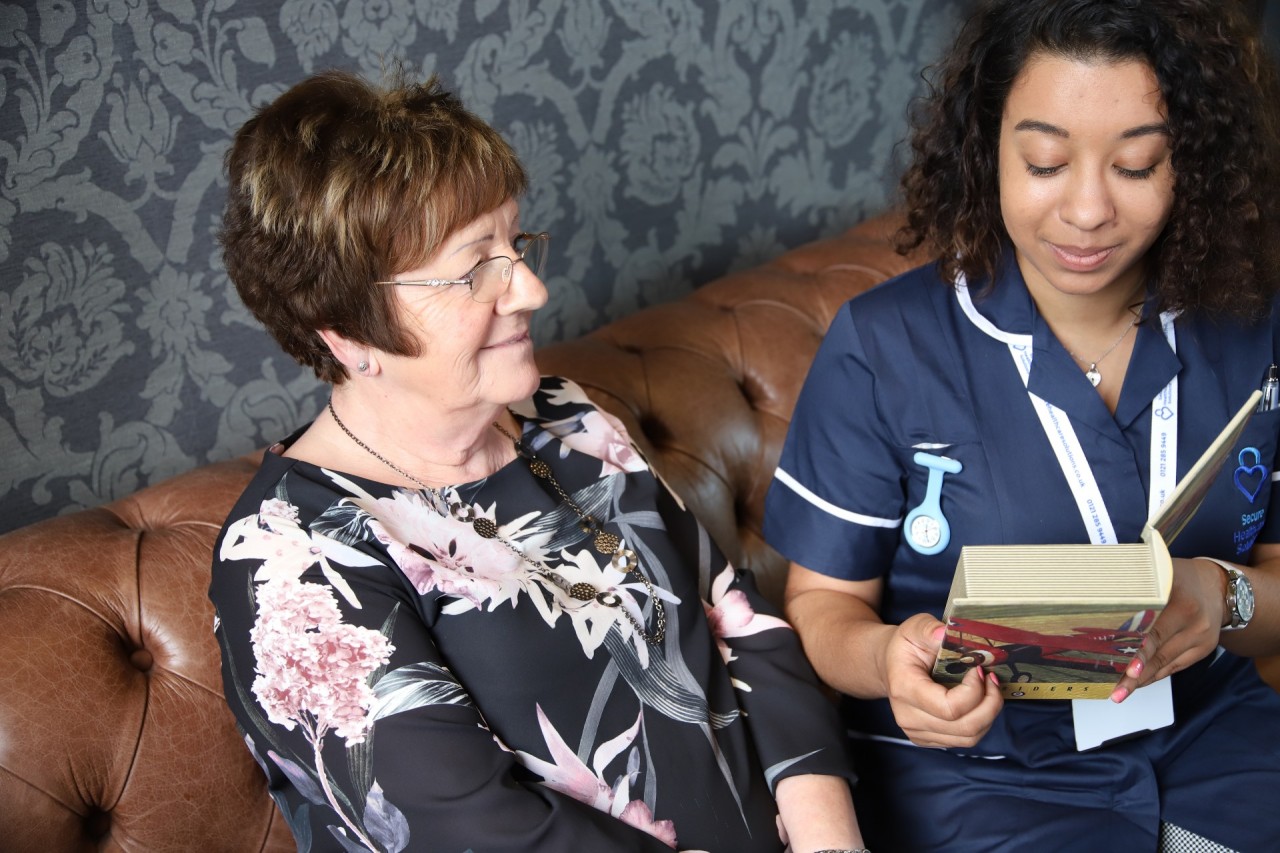 Here at Secure healthcare, we understand that spinal cord injuries are continuing to rise over the last 10 years, and there is a growing challenge to look after these individuals to ensure that they live a quality life. It has become one of the most important health and care issues faced in the UK.

Spinal cord injuries are generally caused by direct trauma, for example, it may be by falling down the stairs, a small fall, sporting injury, or car accident.
In the UK, the number of people being diagnosed with spinal cord injuries continues to increase, there are around 2500 people injured or diagnosed each year with a spinal cord injury.
The total number of people living with a spinal cord injury in the UK is 50,000.
A spinal cord injury is likely to be progressive over time, initially, you will get mild symptoms, however over time.
Everybody with a spinal cord injury will experience slightly different symptoms, depending on the area of the spine that has been injured and other related injuries. The force from these accidents to the spine causes the bone to break and affects the spinal cord. Injuries can also cause swelling from spinal fractures. With an older person, the force required to cause these injuries is likely to be much less, as the thinning of bones makes them more brittle which causes the bones to break more easily.
Some of the common symptoms include:
– Numbness below the level of the injury
– Muscle weakness below the level of the injury
– Loss of bowel and bladder control
– Loss of feeling in the chest, arm, or legs
– Breathing problems
– Loss of movement and finding it difficult to move around the house, without experiencing pain
We understand that looking after a loved one with a spinal cord injury, can be difficult, alongside other commitments, we know that family and friends want to remain close to their loved ones, which is why we provide spinal injury care within a home care setting. Whether you require personal home care for your loved ones for a few hours or for large periods of time, we are here to provide care and support. Our case managers work closely without the healthcare team to devise care plans to accommodate individual client needs. We provide mental support, care, and nutrition support and we are here to help.

In summary how we can help
– Ensuring your loved ones stay safe at home in their own family surroundings
– Support in building confidence and encouraging individuals to try everyday tasks
– Support with meal preparation and ensuring individuals is eating a nutritious diet to encourage a healthy diet
– Regularly engage and stimulate with individuals by doing activities to encourage brain activity
– Supporting families of service users to reassure them that they are in the best possible hands
– Creating and managing bespoke plans tailored to individual needs. Whether you require us to visit many times a day, or a live-in carer to be there all the time, we are here to help.
– A dedicated care manager, who will be the point of contact for any queries or concerns that you may have.
– Dedicated specialist team, with professional training ad experience
– 24hr on-call support
– Monitoring and managing care plans to ensure the best quality care is provided.
If you or your loved ones required spinal injury care and support within a home care environment, contact us on 01902 302017 or click here to find out more about spinal injury care.
Why not share it with a friend?