Are you seeking a rewarding role, where you feel you are making a difference to individuals every day life, then look no further and join the Nursing industry.
Within the Nurse sector, there is different types of Nurses, generally an individual will start their Nursing career as a Registered General Nurse to then progress careers to potentially become specialist Nurses.
To become a Nurse a Nursing degree will be required.
Nurses.co.uk outlines that 'there are over 669,854 registered Nurses in the UK and a Nursing degree is considered to be most employable in the UK, 94% of graduates discover a job within 6 months of finishing their degree'. When starting you career within the Nursing industry, it is a job for life and it has excellent career progression opportunities, depending on your willingness to gain qualifications and experience.
Personal skills required to be a Nurse
To start, you would need a Nursing degree, however there is a lot more required than just a Nursing degree, individuals would have to be passionate about care and compassionate, you get a huge satisfaction caring for people every day.
Strong Character
A Nursing role can be mentally and physically demanding at times. You have to be prepared for challenges and emotionally ready. The benefit of working a few days, is that it allows you to have a few days off to relax and recover and it is a rewarding career.
Communication skills
These skills are highly important for Nurses to solve problems with patients and communication and listening skills are important.
Flexibility
Within a Nursing career, it is rarely a 9-5 job, it is unlikely that you will have a consistent routine. Your shifts, responsibilities and workload is likely to change. You are likely to do long shifts up to 12hrs.
The Main different types of Nurses
An RGN is the most common type of Nurse in the UK. This is the best place to start your Nursing profession, after getting your Nursing licence. Registered Nurses work as part of a team with doctors and other medical professionals. Generally, RGN's work within hospitals and residential care facilities. Through this opportunity you can develop professionally and personally to progress your career to become a specialised Nurse.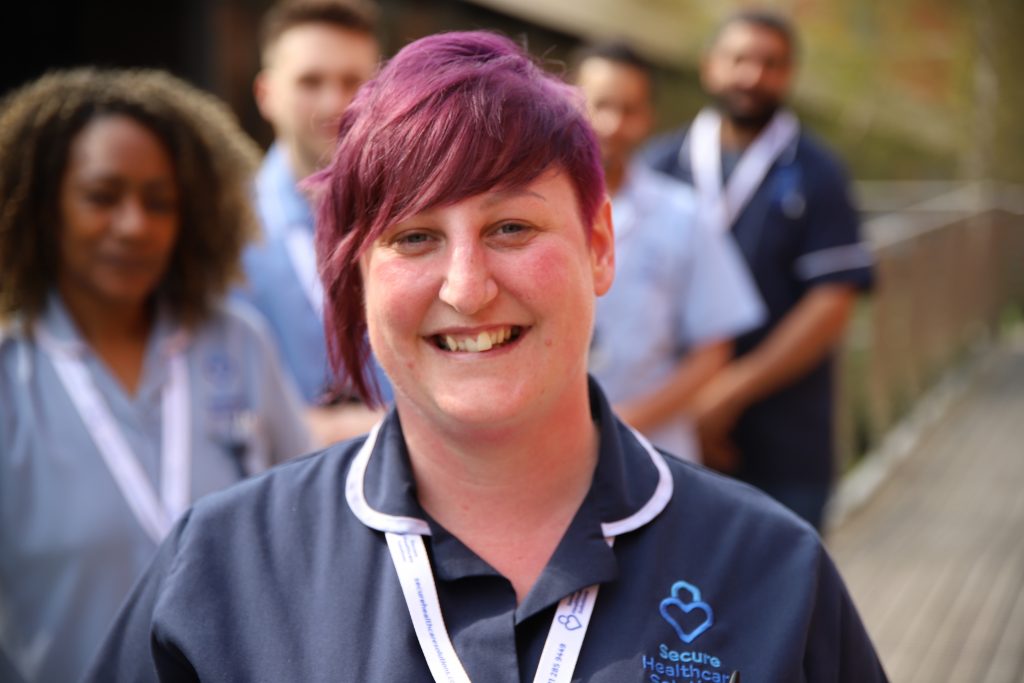 An RNLD Nurse is a learning disability nurse which specialises in dealing with individuals that have learning disabilities. For this role specialist qualifications and training would be required. The role of a learning disability nurse can be rewarding and you are support individuals with learning disabilities to live a more fulfilling life. This can be provided within a home care, hospital or care home setting.
RMN
An RMN Nurse specialises in dealing with individuals that have mental health conditions, to care and support them to recover from their illness and assist them in living a fulfilling life. This can be provided within a home care, hospital or care home setting. Again, for this specialist Nursing qualifications, training and experience would be required.
ICU Nurses
ICU nurses work within a hospital setting providing intensive care for those that are seriously ill or have injuries. Due to difficulty of this position, individuals will require training, qualifications and continued education before becoming an ICU Nurse.
As a healthcare staffing agency, we are hiring Registered Nurses, RMN's and RNLD within the West Midlands and Staffordshire for the NHS, hospitals, care homes and for home care. Here at Secure Healthcare Solutions, we provide our Nurses FREE training to allow them to become specialist Nurses and for career progression. Join our team of valued Nurses, where we offer great rewarding salary and benefits.
Find out more about our Nursing jobs in the West Midlands and Staffordshire, using our job search tool, or contact us on 0121 285 9449 to secure a role with us today.