Over the last 10 years, there has been a major increase for children requiring Complex Care. There has been a 50% increase of individuals requiring Complex Care and there are over 100,000 children and young people that have complex needs.
One of the main reasons for this is because there has been an increase in the number of babies born with complex disabilities.
Caring for a young individual with complex needs can be difficult, particularly because young children are likely to be very needy at a young age, growing up. Young children that have complex needs attend school and it is important the correct support and care are provided around their education.
Here at Secure Healthcare Solutions, we provide complex care for young children, which is person-centered specialist support for young adults that have a long-term health condition, which could be due to a chronic illness, disability, or when discharged from hospital for care or treatment. As a healthcare agency, we understand that a young individual's care needs are unique, therefore it is vital that we provide tailored care and support to care for these needs.

Complex Care can be provided within a home environment, as Live-in care which is around-the-clock care in the comfort of your own home. Visiting care is when care is provided on an hourly basis when you require support, it may be for a few hours a day. Respite care is when care is delivered on a short-term basis, as individuals' loved ones could be busy with other commitments or could be on holiday, also if the individual has been discharged from hospital extra support and care may be required to help you loved ones recover.
Those with a long-term illness or injury will benefit from Complex Care to accommodate towards individual needs. Here at Secure Healthcare Solutions, we have a team of clinical Nurses with years of medical expertise and experience who work collaboratively with case managers to ensure the right level of care is provided
NHS funding for young children that require Complex Care
The NHS provides funding for young individuals that have complex health needs, and qualify for FREE social care which is funded by the NHS, known as NHS continuing healthcare.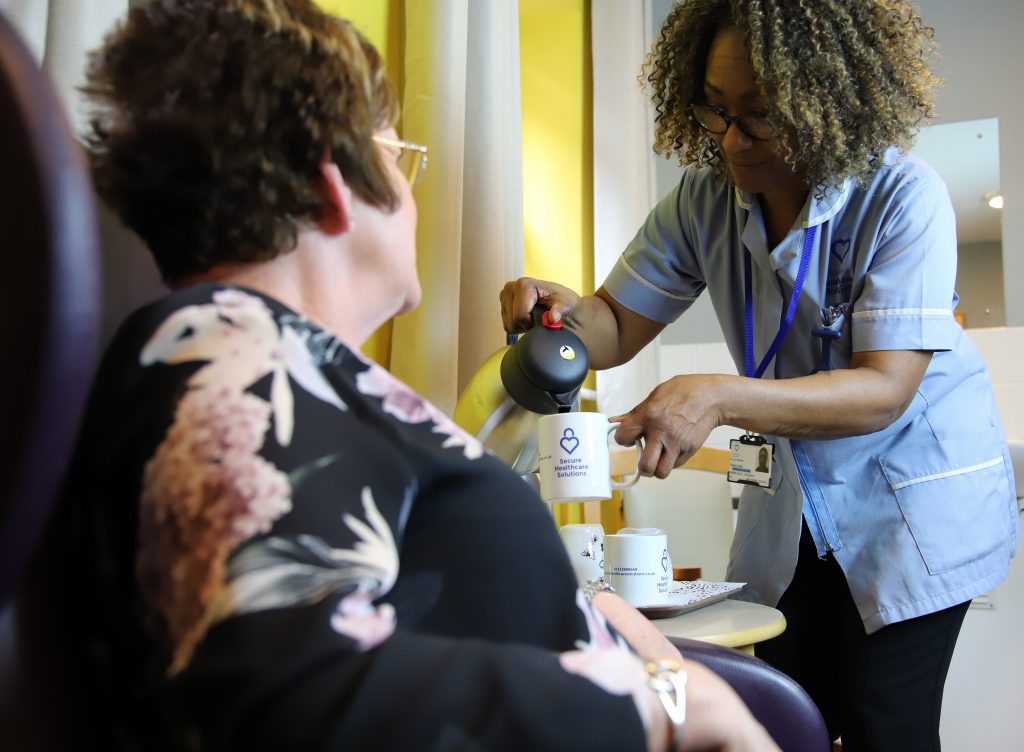 Young individuals that require complex care will be assessed by a team of healthcare professionals to assess care needs.
To discover more about Complex Care funding provided by the NHS, click here
There are many Complex Care conditions that we provide care and support for.
Including:
– Acquired brain Injury
– Spinal cord injuries
– Renal care
– Palliative care
– Cerebral palsy
– Neurological conditions (MS & MND)
– Stroke & hypertension
– Parkinson's and Huntington's
– Diabetes care
– Catheter, bowel & stoma care
– Tracheostomy care
– Gastronomy care
– Ventilated patients
– Continence care
– PEG feeding
– Tracheostomy care
For those that are seeking Complex Care for yourself or a loved one, find out more about our Complex Care services by clicking here and contact our team on 0121 285 9449.
If you are seeking Complex Care within a care home or at home, Secure Healthcare offers this across the Midlands and Staffordshire.
Find out more about our Complex Care services and if you have any questions or queries, please contact one of the team members who are happy to help.