Providing healthcare for a loved one can be incredibly rewarding, however it can cause a lot of stress factors. You can be affected emotionally and physically, as providing care alongside your personal day to day tasks can cause a burnout. You may be providing care around the clock for years or decades and it can be overwhelming, which can make you feel like you're in over your head.
Learning and identifying the signs of caregiver stress and burnout is important, so you can take action to prevent things from getting worse and to improve care around your availability to improve things for you and the person you are providing healthcare for.
Signs and symptoms of caregiver stress includes:
Anxiety, feeling depressed and irritability
Difficulty sleeping
Drinking, smoking and eating more
Difficulty concentrating and feeling overwhelmed
Feeling lonely and isolated, like nobody else can help
Exhaustion and finding it difficult to complete simple tasks
Frequent headaches and low self-esteem
Gaining or losing weight
Losing interest with things that you used to enjoy
Signs and symptoms of burnout includes:
You may have less energy than you normally have
Feeling constantly exhausted, even after sleeping and taking a break
You have much less energy than you normally have
You ignore your own needs, as you are busy and do not care anymore
Increased sickness, such as colds
Waking up and dreading the day ahead
Below Secure Healthcare Solutions highlights the main tips to deal with caregiver stress and burnout.
Exercise
Finding time to work out is a great way to relax your body and mind and it can improve your mood. Getting outdoors is a great way to boost your mood. Whether it is short period of exercises such as 10–30-minute runs, daily walks or bike rides. A gym workout at home or at the gym can also be important to keep you occupied and clear your mind. Lack of exercise can increase the risk of anxiety and depression. Exercise is critical to clear your mind and negative thoughts to boost your mood.
Getting enough sleep
Approximately 25% of people in the UK have problems with sleeping on a regular basis. Having enough sleep is an important part of you overall wellbeing and can reduce stress and anxiety. For adults it is recommended to have 7-9 hours sleep per night. The NHS provides some great tips to improve the quality of your sleep which you can read by clicking here.
Hobby
Undertake a hobby such as reading, hiking, writing, cooking, learning to play a musical instrument, playing board games with your family or friends to take your mind off things and keep you occupied.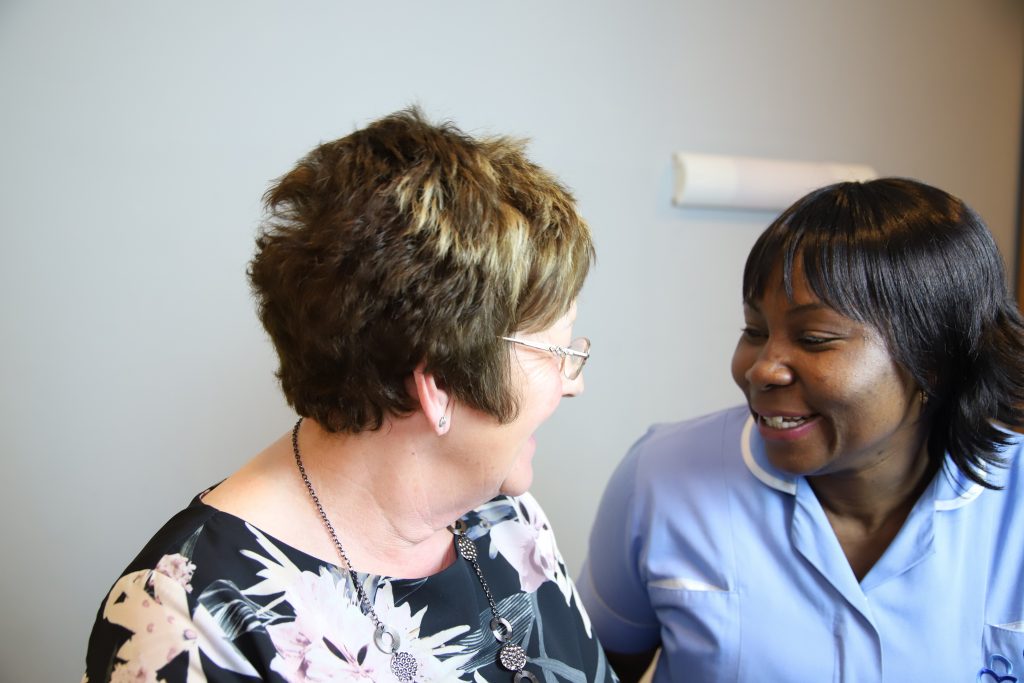 Eating well
We recommend you eating a well-balanced diet to help you feel better in general, this will help you control your moods. It is essential to have a diet that consists of proteins, high levels of vitamins, fruit and vegetables, and it is important that you are eating your five a day, also it is vital that you are hydrated by drinking enough water.
Medication and yoga to reduce stress
It is beneficial to meditate and practice relaxation techniques to help you deal with stress. There is a lot of content on YouTube which you can watch to help you learn about this. The NHS provides a lot of information abut stress and how to deal with it. Click here to find out more
Listen to music
It has been scientifically proven that music stimulates the brain and can lift your mood, lower blood pressure and reduce anxiety. When you are feeling stressed play your favourite music and have a singalong and dance.
Go outside
Spending time outside and breathe in the fresh air, whether it is going for a walk or run or looking at nature, it is an effective way to reduce stress.
Laugh
Laughing releases endorphins in your body which reduces the effects of stress. This could be watching comedies, playing board games with family and friends or going out for food and days out.
Reach out
You are not alone, reach out to your family members and friends to discuss matters. Having someone to talk to and listen to you is important, and extra support is something that you should be thankful for, so your problems can be solved together. As a Healthcare provider, we understand that extra care and support can be required at times, as looking after your loved ones on top of your personal day to day responsibilities can be difficult, which is why we can provide extra care and support for when you need it.
We are here to support you with homecare, whether you require it for short periods of time or longer periods, feel free to get in touch, so we accommodate care plans to suit your needs.
Click here to find out more about our homecare services and contact our Homecare team on 01902 302017 to discuss care plans to suit your loved ones needs.