If you have a condition that limits your mobility, it can be difficult to keep healthy and there can be a parallel between your level of mobility and your level of overall health. Yet it is important not to let it stop you from living a healthy life. Having a disability or limited movement can mean that your ability to take care of yourself physically and emotionally isn't the easiest of tasks, but it is important to do in order to promote your overall happiness and wellbeing. With a home carer helping with your personal care, this can happen.
Home carers can help you to take care of yourself and lend assistance or support you with tasks that you might otherwise find tricky. This can include getting washed, dressed, preparing meals, and just going about your daily life. If you are looking to live a healthy life with limited mobility, we have some top tips that you can follow.
Learn to accept your disability or condition
It can be difficult to accept your disability as this can make you feel like you are giving in or that you are subject to a limited life. Neither of which is the case. Before you can accept your disability if it is a new one, you need to give yourself time to grieve and get through the process. Recognize that your plans and the way you live your life have been changed unexpectedly and this is something that you need to acknowledge. Remember you don't need to put on a happy face – you will have bad days and that is okay. Make sure you have family and friends who can support you and if not, that you have external help such as Mind charities or personal care carers who can be there when you need them.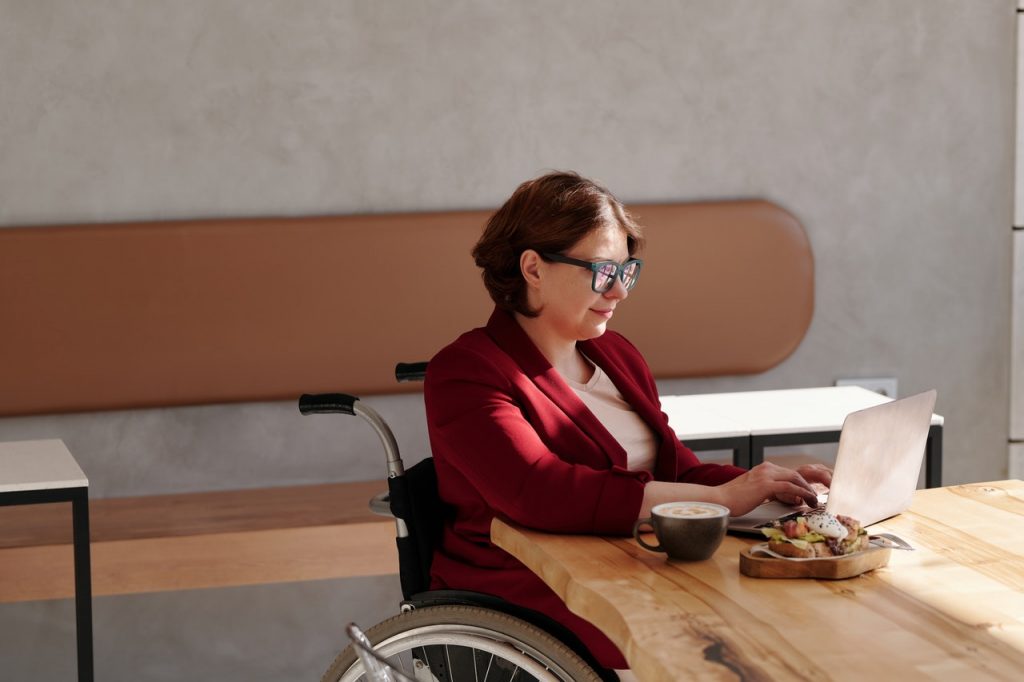 Photo by Marcus Aurelius from Pexels
Find exercises that work for you
While you might not be able to exercise in the same way that you once did, it doesn't mean that you can't ever exercise again; you just need to change the way that you do it. Exercising is extremely important for healthy wellbeing and as well as improving your physical health, it also helps mentally. Exercise releases endorphins that improve your mood, relieve stress, and can boost your self-esteem. Depending on your condition you could go swimming. This supports the body and reduces joint and muscle discomfort, as well as reducing risk. You can work out with weights, or you could do stretches which can keep your body and joints supple and mobile.
Focus on your diet
Your diet is really important to support your physical and mental wellbeing. By eating healthily and getting all the nutrients that you need, you are more likely to feel better in yourself and be much healthier too. If you aren't able to fix meals yourself, then your personal care carer can do this for you, or you can get a meal service that can deliver fresh and nutritious meals to your door every day. Do whatever you feel most happy with and that suits your lifestyle. Ensure that you get enough protein, vitamins, and minerals to stay strong, focused, and positive.
These are just a few ways that you can live a healthy life with limited mobility. If you are looking for a home carer that can assist you with your day-to-day life, then please get in touch. We have a range of personal care and other types of carers here at Secure Healthcare Solutions who can create a plan tailored to your needs. Get in touch today for a home carer who can help you out.